FAQS
June 2013 Customer FAQS

Do all auto insurance companies offer the same coverages and discounts?
Definitely not. While many of the basic types of coverage - Liability, Collision, Comprehensive, Personal Injury Protection, Medical Payments, Uninsured Motorist, etc. - are offered by major companies, discounts and specialized coverages can vary greatly between companies. For instance, not all companies offer Loan/Lease Payoff coverage, student discounts, good driving discounts, deductible reductions, etc.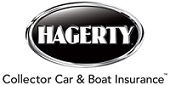 What types of vehicles do not qualify for classic car insurance?
There are some vehicles we do not cover due to their limited collectability, the way they are used and/or the extraordinary risk their use may pose, including:
Camping, off-road or utility-type vehicles
Daily-use vehicles
Commercial-use vehicles
Motorcycles with performance modifications
Any vehicle modified with nitrous components
Dune Buggies